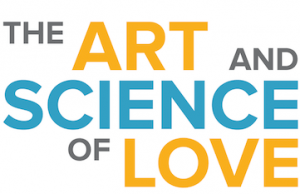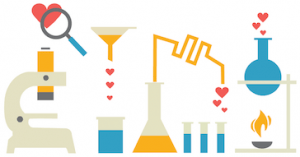 A WEEKEND WORKSHOP FOR COUPLES
Next workshops:
Workshops are on temporarily hold to comply with social distincing.
Please use the email list for notices on upcomming events.
Comming again soon to the
DoubleTree Claremont Hotel
555 W Foothill Blvd, Claremont, CA 91711
Located on historic Route 66, less than a mile from the prestigious Claremont Colleges, Rancho Santa Ana Botanic Garden, and the charming shops, galleries, and cafes of Claremont Village.

Welcome to Claremont

Claremont Village

Yale Ave., Claremont

Claremont Village Shops
Schedule
Time: Saturday – Sunday, 8:30am – 5:00pm both days with morning coffee and pastries served; Lunch on your own
Registration Check-In: Saturday, 8:00 – 8:30am
Two Day Workshop Tickets
Early Bird Ticket (book two weeks or more prior to the event): $799 per couple
Regular Ticket $875 per couple
Discounts
All licensed mental health clinicians and Clients of Craig Tucker, LCSW are now eligible for a $200 discount off the regular ticket rate to attend The Art and Science of Love workshop with Inland Southern Couples California Workshops. The workshop experience is will help you to better integrate Gottman Interventions into your relationship and in your work with couples. You may contact us at (909) 389-2414 for the PROMO code to use at checkout. Please provide your license number for verification and your board website.
Continuing Education: 14 CEs are available for mental health professionals to purchase for $40 from R. Cassidy. Click here to arrange for CEs.
Military
It is an honor to support the military and their families. All active-duty military and veterans are eligible to receive a $200 discount off the regular ticket rate to attend The Art and Science of Love workshop with Inland Southern Couples California Workshops. You may contact us at (909) 389-2414 for the PROMO code to use at checkout. Please provide service credentials for us to verify with the Defense Manpower Data Center's (DMDC).
Cancellation policy
If cancellation is made by the early registration cut off, a full refund less a $100.00 processing fee will be given. After the cut-off date, your registration will be converted to a credit for a future workshop within the following twelve months.
What to expect . . .
Come and experience the world-renowned Art and Science of Love weekend couples workshop. Two exciting days of helpful tools and activities combined with down to earth and realistic relationship wisdom. The process will improve communication, revitalize feelings of love, and build intimacy. Doctors John and Julie Gottman designed the workshop. The content is grounded in John Gottman's 40 years of research on more than 3000 couples. The course is delivered to you with memorable stories, role-play demonstrations, and a good dose of humor.
Couples of every age, ability, and sexual orientation will benefit
The workshop has been shown to achieve results similar to those of 6 months of marital therapy
Positive results have been demonstrated for 94% of those who attend
You will leave the workshop with a box full of tools, cards, and tips to help you carry the lessons learned into your home and daily lives.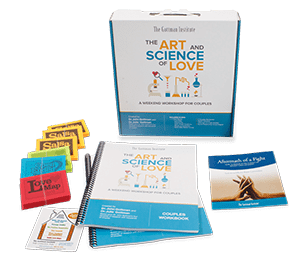 On day one together you will privately practice useful habits for building friendship, intimacy, and romance (a foundation for effective communication and repairs). On the second day of the workshop we will focus on managing conflict like the masters of relationships. Together you will practice a proven process for taking an grid locked issue to shared understanding and then on to a mutually satisfying compromise.
You and your partner will learn how to...
Foster respect, affection, and closeness
Build and share a deeper connection with each other's inner world
Keep conflict discussions calm
Break through and manage conflict grid-lock
Strengthen and maintain the gains in your relationship
Downloadable Brochure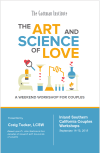 Click here to download a PDF brochure to share regarding this event.
Disclaimer
This workshop is psycho-educational and not therapy. All information gathered during the registration process is confidential. There is no group work or public disclosure other than the voluntary questions that participants ask during the workshop.
Frequently Asked Questions
The Art and Science of Love has been shown to achieve results similar to those of 6 months of marital therapy and 94% of previous workshop attendees have reported positive results after attending this groundbreaking weekend workshop.
No. To see Drs. John and Julie Gottman present in Seattle, WA see their schedule here
Couples of all ages, incomes, races, nationalities, professions, religions, abilities, and orientations attend our workshops. Couples attend who already have a strong, healthy relationship, and couples attend to repair relationship damage and get back on track. Parents sometimes attend who have decided to end their relationship but want to do so in a way that doesn't negatively impact their children, and receive skills to become healthy co-parents moving forward. We welcome all couples who want to work on making their relationship stronger.
We strongly encourage all couples in committed relationships to attend, whether you are dating, engaged and seeking premarital preparation, not married and living together, or committed to a potentially life-long relationship but don't plan to get married—this workshop is for you!
Yes. We strongly encourage attending our workshop as premarital preparation.
Yes. We welcome all couples. While some of the workshop language is heteronormative, our curriculum does include research data on same-sex relationships.
Per couple.
Yes. Gift certificates are available upon request.
Sorry, no. Our workshops are specifically designed to be interactive and experiential for couples only.
We believe that it is important for all individuals to learn the basics of how relationships work based on our scientific research. Many individuals have found that a good place to start is by sharing some of the research on our website with their partners. We have videos of Dr. John Gottman covering our concepts of the Four Horsemen of the Apocalypse (with Anderson Cooper), the A Brief Overview of the Gottman Method, and Making Marriage Work, all of which introduce the most important concepts that Drs. John and Julie Gottman will present at the Art and Science of Love workshop. You can also visit the Gottman Relationship Blog for more information on our methods, and you can look through our Research Overview page. For a preview of the kinds of exercises you'll do at the workshop, you can download our free Gottman Card Decks app.
No problem. Couples sit as an audience during Mr. Tucker's lectures, but we provide lots of extra square footage for privacy while couples engage in the workshop exercises. Other Certified Gottman Therapists are available to work one-on-one with couples who desire support and assistance during exercises. There is no group work, and no mandatory sharing.
No. Couples sit as an audience during the lectures, but for couples' individual exercises we provide lots of extra space and seating for you to engage in those exercises with plenty of privacy. Couples will not be asked to publicly participate in any exercises in front of the audience, nor will any of your exercises be publicly disclosed by Inland Southern California Workshops in any form.
Highly experienced Certified Gottman Therapists will be on hand at every workshop. These therapists are available to work one-on-one with you during the exercises. Couples are not required to use clinical help, but we strongly encourage using this resource while you have the opportunity.
Yes. Couples who attend our workshop tend to fall into two categories: enhancement and repair. We applaud couples who are wise enough to attend the workshop for enhancement purposes. Our brains are more open to new learning when we are not stressed out, and our workshop is designed with plenty of humor and romance, so enhancement couples have a terrific time while learning. Feedback from both enhancement and repair couples indicates that the couples workshop is very beneficial.
Sometimes. While each situation is unique, we do have many couples attend the workshop who are separated or have begun divorce proceedings. These couples continue to report that the workshop was very helpful to them. Our staff will discuss the specifics of your situation with you during the registration process to see if it is appropriate for you.
There are no prerequisites to attending a couples workshop. The workshop is self-contained and is appropriate even if you've never heard of Dr. John Gottman and his work. Some find it helpful to peruse the information and videos on our website, but even this is not required.
No. We recognize that newborns spend a lot of time sleeping, and it is difficult to be away from them during the first couples months. However, you will not be able to focus entirely on your relationship and it can be a distraction for other couples.
No. While we do not recommend any specific childcare service, some couples have reported positive results with care.com.
Yes, if you are coming from out of town. You are welcome to stay at the Marriott. Our staff will provide other hotel information to stay near by. If you are local, you can certainly go home. However, we recommend you try to preserve your focus on your relationship throughout the entire weekend, if possible. Try not to go home to kids, jobs, neighbors, pets, all the daily distractions and stressors we face. Try to keep the weekend just for the two of you..
Drs. John and Julie Gottman only present The Art and Science of Love in Seattle. Certified Gottman Couples Workshop Leaders offer workshops for couples around the world. Please be sure to check workshop locations and presenters for workshops in your area..
Register Now